Trees are one of humanity's most constant and most varied companions. From India's sacred banyan tree to the fragrant cedar of Lebanon, they offer us sanctuary and inspiration – not to mention the raw materials for everything from aspirin to maple syrup.In Around the World in 80 Trees, expert Jonathan Drori uses plant science to illuminate how trees play a role in every part of human life, from the romantic to the regrettable. Stops on the trip include the lime trees of Berlin's Unter den Linden boulevard, which intoxicate amorous Germans and hungry bees alike, the swankiest streets in nineteenth-century London, which were paved with Australian eucalyptus wood, and the redwood forests of California, where the secret to the trees' soaring heights can be found in the properties of the tiniest drops of water.Each of these strange and true tales – populated by self-mummifying monks, tree-climbing goats and ever-so-slightly radioactive nuts – is illustrated by Lucille Clerc, taking the reader on a journey that is as informative as it is beautiful.
Jonathan Drori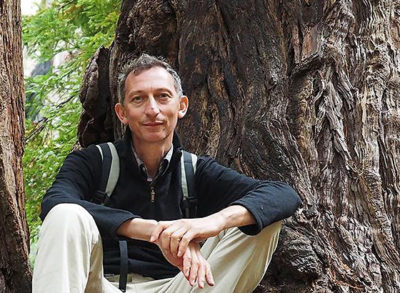 Until August '15 Jonathan Drori was, for nine years, a Trustee of the Royal Botanic Gardens, Kew, where he chaired its both its commercial trading arm and the visitor experience committee. He continues to take a keen interest in plants; especially economic botany, ethnopharmacology and plant genetic resources, and regularly joins Kew expeditions to make short films about its work.
Jon is a frequent public-speaker on digital business, science and culture, including four talks at the international TED conference, mostly on plant-science topics and viewed more than two million times. He has curated many public events and has been a keynote speaker or panel member at many science communication events, helping the sector engage audiences in new ways. From 2004 to 2019, Jon was Visiting Industrial Professor at Bristol University's School of Education, specialising in children's (mis)understanding of science and technology. He was awarded a CBE in December 2006.
The above is just a fragment of Jon's profile, to see how he "helps organisations to develop overarching strategy, innovate, drive performance and engage new audiences with services that they'll value"
read his full biography on his website
.